4Media iPod to PC Transfer v2.1.28.0220
Detta är en gammal, arkiverad version. För de flesta användare är den lämpligaste versionen v5.4.7.20121112 (senaste stabila versionen).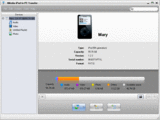 Screenshots (1) >
4Media iPod to PC Transfer är ett effektivt program för överföring av filer mellan datorn och iPod. Det kan överföra musik, foton, videor, filmer, TV-program och podcast. Alla formater som är kompatibla med iPod stöds.
Övriga editioner:
4Media iPod to Mac Transfer
4Media iPod to Mac Transfer
4Media iPod to Mac Transfer
4Media iPod to Mac Transfer
4Media iPod to Mac Transfer
4Media iPod to Mac Transfer
4Media iPod to Mac Transfer
4Media iPod to Mac Transfer
4Media iPod to Mac Transfer
4Media iPod to Mac Transfer
4Media iPod to Mac Transfer
4Media iPod to Mac Transfer
4Media iPod to Mac Transfer
4Media iPod to Mac Transfer
4Media iPod to Mac Transfer
4Media iPod to Mac Transfer
4Media iPod to Mac Transfer
4Media iPod to Mac Transfer
4Media iPod to Mac Transfer
4Media iPod to Mac Transfer
4Media iPod to Mac Transfer
4Media iPod to Mac Transfer
4Media iPod to Mac Transfer
4Media iPod to Mac Transfer
4Media iPod to Mac Transfer
4Media iPod to Mac Transfer
4Media iPod to Mac Transfer